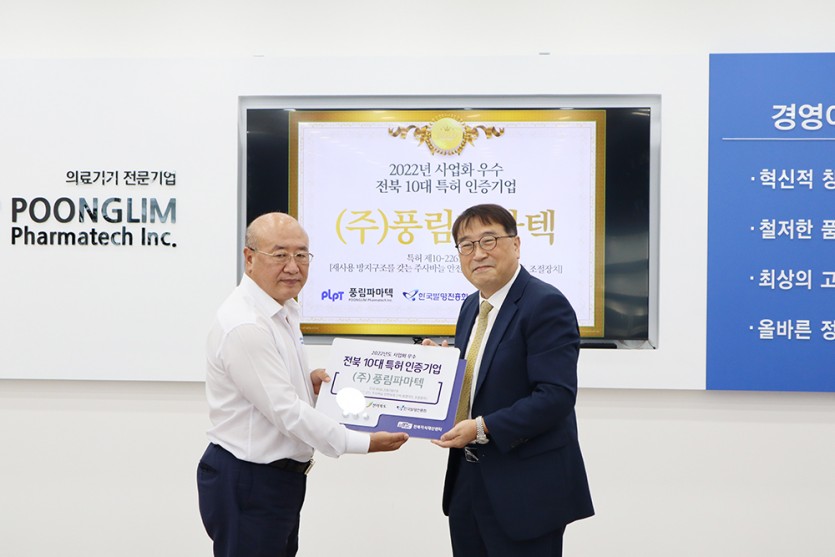 Jeollabuk-do announced on the 7th that it held a ceremony for certifying 10 outstanding patents and awards for merit in commercialization of intellectual property in 2022.
The top 10 patent certification projects for intellectual property-based commercialization were promoted in Jeonbuk-do for the first time in the country in 2020 with the support of Jeonbuk-do and the Korean Intellectual Property Office to discover excellent products based on intellectual property and promote commercialization of local patents.
The top 10 companies awarded patent certificates said that 151 job creation, 47.7 billion won in sales, 30.4 billion won in exports, as well as 11.6 billion won in investment through commercialization of patent technology, including POONGLIM Pharmatech Inc. and Daeyoung Engineering Co., Ltd.
In addition, four meritorious people who contributed to the creation of intellectual property and the revitalization of management were rewarded to promote the value of intellectual property and the importance of management.
Choi Chang-seok, head of the province's innovative growth policy division, said, "In the future, we will continue to support companies so that they can safely be rightsized as intellectual property and nourish the spread of commercialization in the future."